Let me begin off by saying thank you all for the great 2019! I have would have never been where I am now without you – my readers. As Chinese folk say – may the 2020 bring you great happiness and prosperity!
Last month of 2019 has been interesting to follow crowdlending news and feedback from community. I must say that this will affect my decisions for investments in near future. About that in short, but now my December return report.
Thank you all who joined the community through my links! I immensely appreciate that.
December 2019 has also been great from yield perspective which is steadily showing a positive trend.
Highlights of December 2019
Kuetzal issues
Undoubtedly first place goes to Kuetzal due to serious suspicion of fraudulent projects. As I wrote in the previous post (additionally you can read here), there are multiple projects with issues which underlines the fact that this platform has lost its credibility. At least for the time being for many investors.
Luckily I have not invested into this platform and while keeping an eye on developments I have given it 0 points at this point in the crowldending comparison table.
As a joke I should say, maybe it was luck or I am just too skeptical about guys in shirts like this.
Envestio's new owner, COO and transparency issues
After the ownership of Envestio has moved into hands of Mr. Arkadi Ganzin he chose to appoint Mr. Eduard Ritsmann as the sales representative and development director.
Not so much to find about Arkadi Ganzin over the internet, however, Eduard Ritsmann is more outspoken.
You can see him speaking English and German here:
By looking at his eyes you can see he is reads his nicely prepared text. By whom? Let us assume by himself.
Finally, a presentation speaking Russian.
What is important here is to understand the context of the last presentation.
Mr. Ritsmann participated in business conference organized by Roy.club presenting a perpetual energy generating machine designed by Rosch Innovations.
What is Roy.club?
It is a web platform mainly oriented to Russian audience which offers sky high returns via its own crypto coin. I find it somewhat similar to sad case of Bitconnect.
You can find reviews about this platform in Russian here, here and here – all negative.
What is Rosch Innovations?
World wide doubted company for its efforts to design essentially a perpetual energy generating machine and misleading people to invest in their project. You can find engineers discussing machine's energy surplus impossibility here, here and here.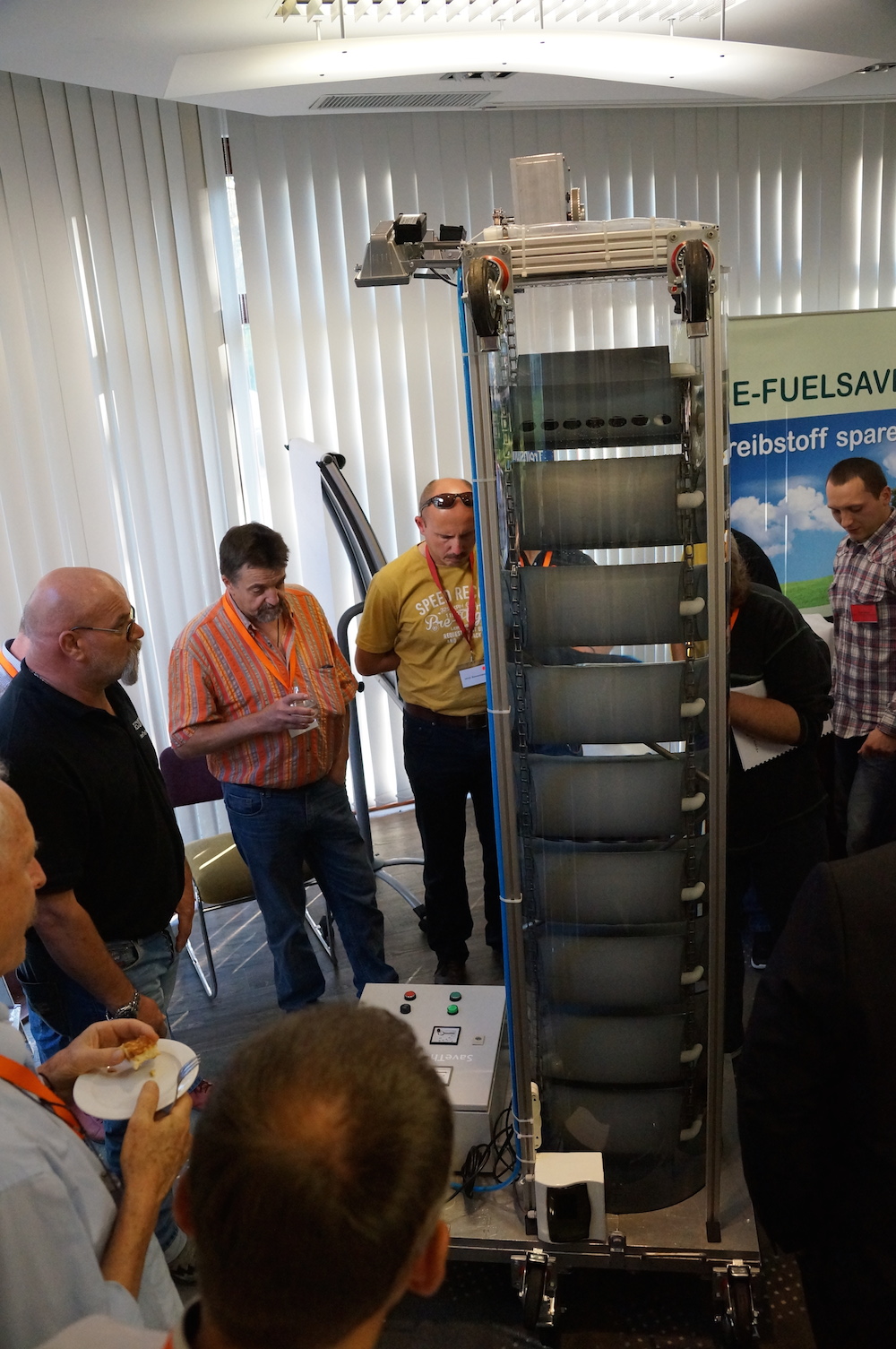 These companies are not something I would like to see in the same sentence with new COO.
All this information makes me question new Envestio's owners intentions and I do not see how his choice of COO adds to the credibility of the platform. Lack of information about Mr. Arkadi Ganzin himself also does not help.
To top it off I stumbled upon a TORCH report which shows quite many of failed transparency criteria.
These are reasons why I plan to lower my investment share in Envestio. Not using the buyback option, just pausing my re-investments for now.
Mintos Aforti, IuteCredit Kosovo, Monego and merge of LOs
Quite a few open cases are there and it is becoming hard to keep track of all of these. This is what you get when asking for transparency.
Aforti case – little hope… Most likely need to write off my 4.36 EUR.
Monego case – being in process for recovery.
IuteCredit Kosovo case – IuteCredit group steps in for recovery. Must mention that I am affected by this and it is the second time I get 60+ day status on a loan. This time its 30 EUR. For me it is 167.81 EUR in total at stake in IuteCredit Kosovo. I have updated all my strategies to exclude Kosovo for now.
Additionally, as a reminder, there have been two merges of loan originators. One is called Sun Finance (unifying Bino, Kuki.pl, Simbo, Tengo and Dineria) and the other Finko (unifying Varks, Sebo, Dinero, Metrokredit and Lendo). People speculate the magnitude of their links with Mintos itself.
More detailed info can be found in P2PExplore loan originator rating site and Mintos news blog.
Monethera projects with cautious feedback
There have been doubts (e.g. here and here) about certain project published on Monethera, i.e., Cloud Computing Services.
Due to high demand of extra information about the company, they published a blog post.
However, as I mentioned in comment the CEO of borrowing company, namely, Renars Baumanis does not seem so credible due to tax evasion for about 300 thousand LVL (approx. 400 thousand EUR) in 2013.
Crowdestate losing momentum
Even though I can see that Crowdestate's team is making a lot of effort to post new projects and advertise them via emails, seems that they have lost me as investor for now. Recently, came across an article where it is nicely written about Crowdestate's communication manner.
I have 5 delayed projects where I do not expect much of overall return on investment. December 2019 it stands on 0.
Conclusion
Some say 2020 will be a turning point for crowdlending platforms to crystallize which ones will be able to sustain their business. Let us keep ourselves updated and let the future unfold!
Thank you for sticking around and as always feel free to leave a comment or give a feedback.